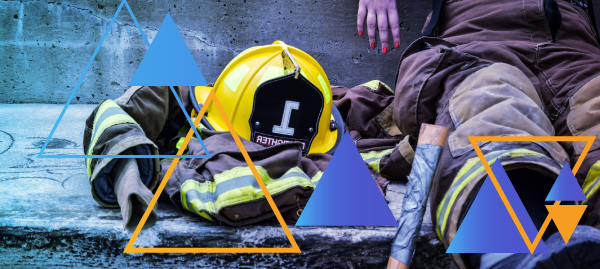 Practice-oriented knowledge building in Civil Protection Volunteering
Publication of the first draft on 
The report Design of methodology for civil protection volunteers and assessment criteria has been published on the CiProVoT website.
The purpose of the training module is to analyse the outline-content, the content, the targeting and training material of a non-formal training program for Civil Protection. It contains three modules on the design and organization of a training module as well as theoretical framework and structural features regarding the design of training contents. 


MOOC module development and filming sessions with experts
During the third partner meeting from 8th to 10th April in London (UK) the first drafts of modules for the CiProVoT MOOC for Civil Protection Volunteers have been presented and revised by Civil Protection experts giving feedback on the included contents and their structure. In addition, a filming session was held, in which the same experts from Italy, Portugal, Greece, and the UK gave interviews on basic knowledge of civil protection. The resulting videos will be used as introductions to the three modules of the CiProVoT MOOC.
Next steps: International training
The next step will be the revision and translation of contents in all the national languages, before
the MOOC for Civil Protection will be created and piloted in Foligno, Italy from the 1st to the 7th of July 2019.
After its finalisation, it will be released in September 2019. 
Would you like to join the European group of Civil Protection volunteers? 
We are looking for young volunteers of Civil Protection with little or no experience (young CP volunteers and pre-volunteers) or university students/graduates of Engineering, Architecture, Civil Protection, Geology interested in the field of Civil Protection for the second international training in Foligno (1-7 July 2019). You will have the opportunity to meet with young people from other European countries and to participate in the Social Hackathon Umbria (SHU2019) organized by the Centro Studi Città di Foligno.
Travel, food and lodging costs will be covered by the project. Minimum level of English: B1.
Are you an expert of civil protection or are working in a related organisation?

We are still looking for scientific material, publications (OERs) to be included in the CiProVoT MOOC. As our MOOC will be available in all partner languages (English, Italian, Greece and Portuguese), we are keen to include training material in these original languages. If you want to share scientific material and publications in your national language that can be included in our MOOC as downloadable training material. Copyright and international dissemination and publicity will be guaranteed.
Join our Community and keep up to date on about the project's opportunities.
For further information on CiProVoT project, contact us
Date of project: 31/12/2017 – 31/12/2019


The European Commission support for the production of this publication does not constitute an endorsement of the contents which reflects the views only of the authors, and the Commission cannot be held responsi­ble for any use which may be made of the information contained therein.
You have received this e-mail at [Email] because you are subscribed to CESIE newsletter.
We recently updated our Privacy Policy. Renew your consent to data collection here.
If you do not want to receive our newsletters anymore, please click here to unsubscribe.